Project Background: Site theme and plugin development with WordPress.
My Role: Development and coding.
Public Link: https://measureofamerica.org/
Stack: WordPress, .PHP, HTML, .css, .js (d3.js, jQuery)
Features: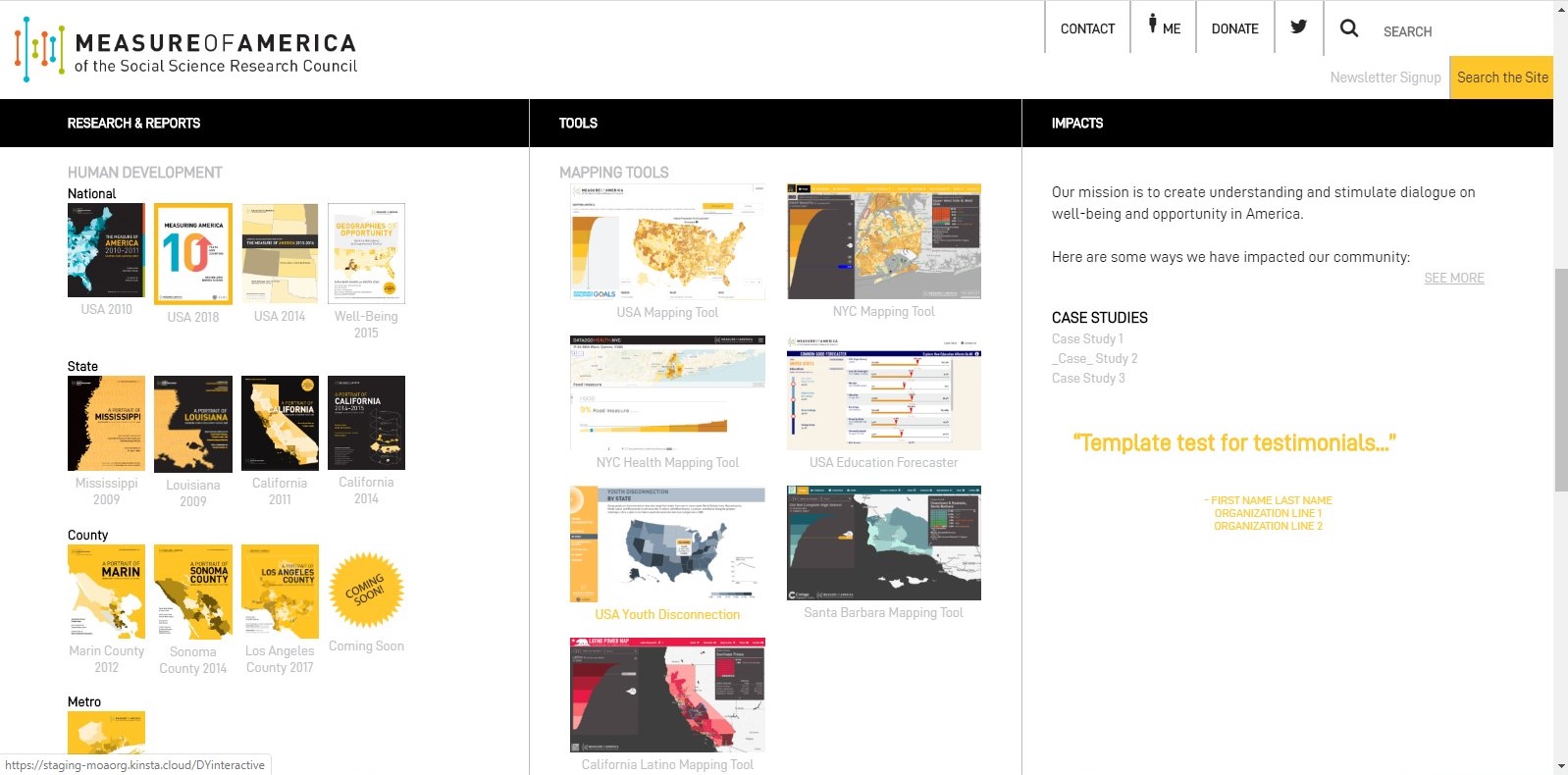 Front Page – Front page with image menu.
---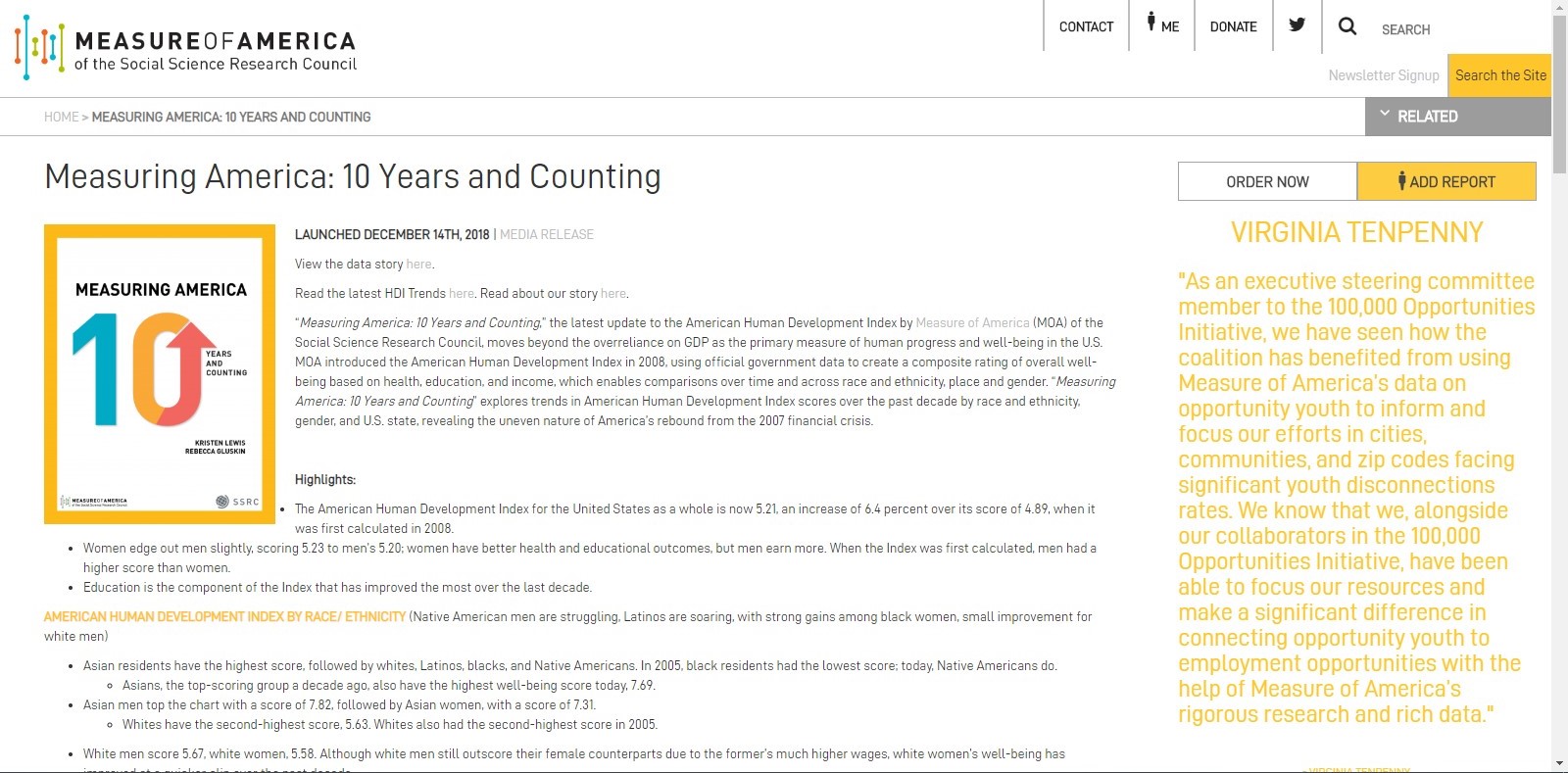 Save Reports – Add free reports to your cart while you browse.
---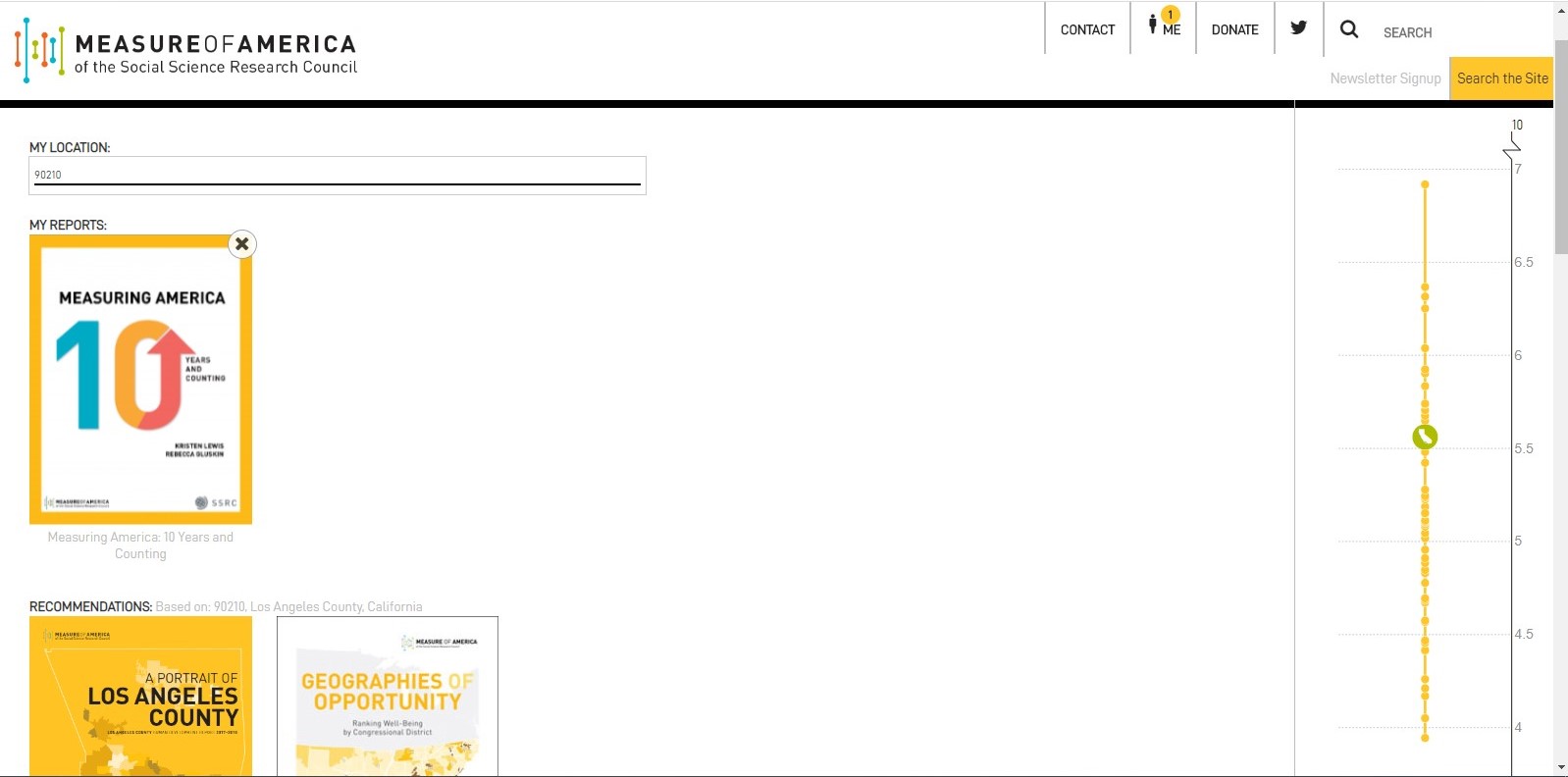 Personalization – Review saved reports and receive report recommendations based on your location – all within your personalized Dashboard.
---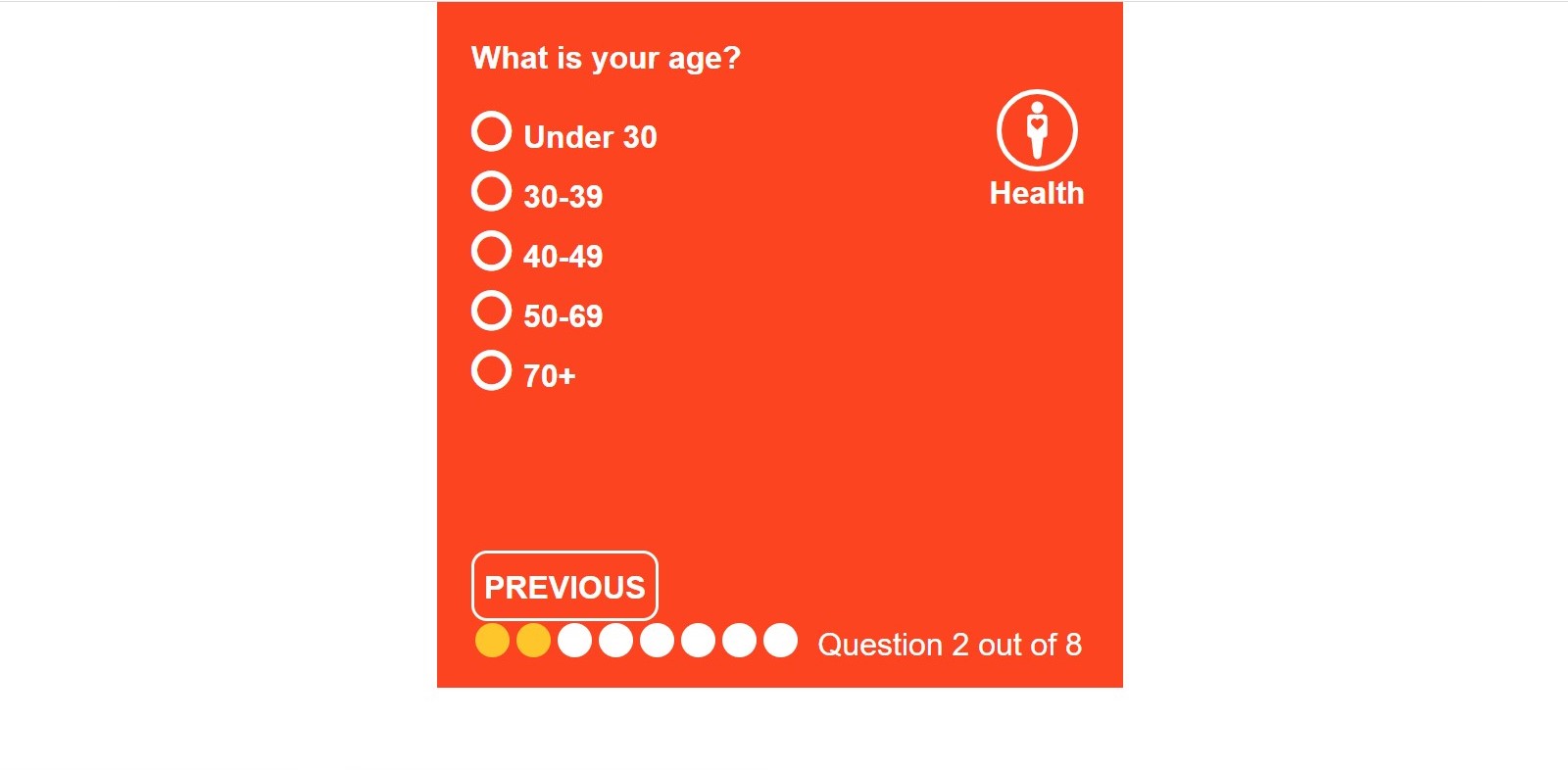 Well-O-Meter – Calculate your own HDI index using the Well-O-Meter. Plot the result on your Dashboard.
---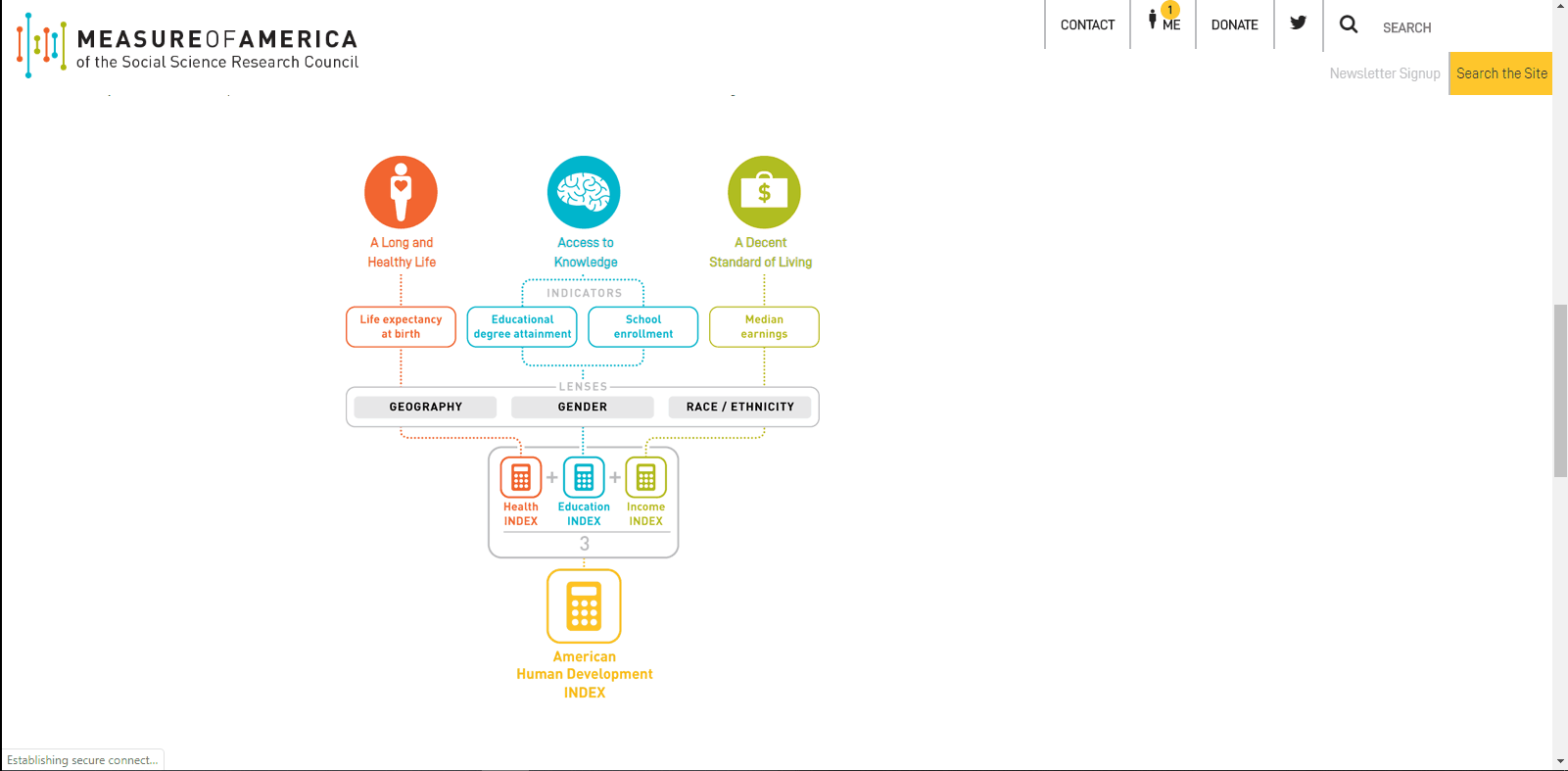 Interactive Pages – Explore some site graphics interactively.