Project Background: Survey Control Finder provides a central point of access to over 28,000 control points and over 200,000 Public Land Survey System (PLSS) corner records in Wisconsin. Use this tool to find and queue points of interest for batch export to GIS or tabular formats.
My Role: (As State Cartographer's Office staff) Project Co-Lead, Data Aggregation and Automation Lead, Collaborative Application Development and Coding.
Public Link: https://maps.sco.wisc.edu/surveycontrolfinder/
Stack: Carto, HTML, .css, .js (carto.js, jQuery)
Features: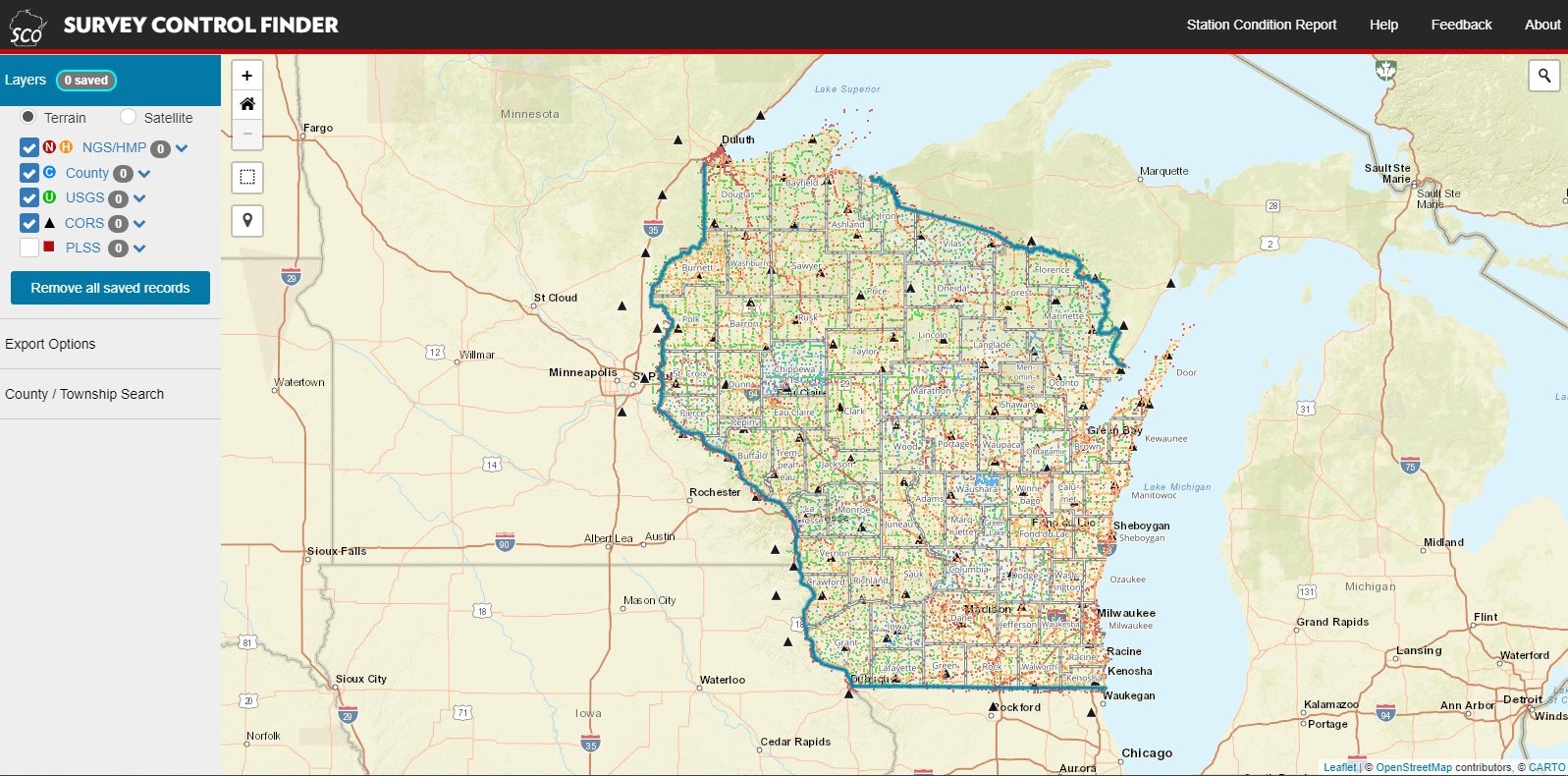 Main view – Toggle layers and pan/zoom to find points of interest.
---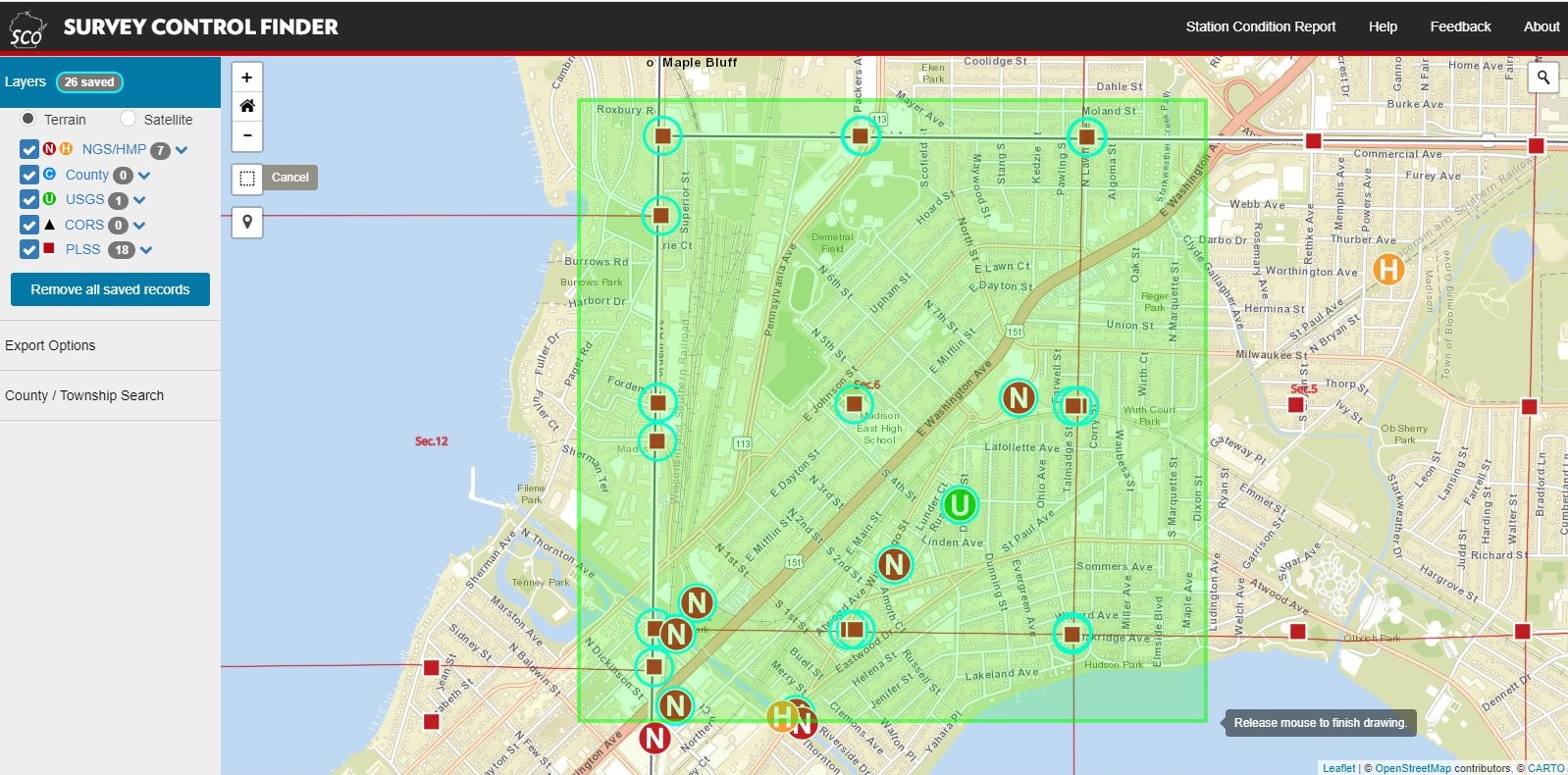 Queue Points – Use selection lasso to queue points for batch export.