Project Background: Use this tool to discover some of Wisconsin's last remaining bearing trees from the original General Land Office (GLO) Survey. Bearing trees stood as "witness" to a corner monument when they were set between 1832 and 1866 by the GLO. Surveyors notched or blazed markings in the bearing tree in order to facilitate relocation of the corner monument should it be lost or removed.
My Role: (As State Cartographer's Office staff) Project Co-Lead, Collaborative Application Development and Coding.
Public Link: https://maps.sco.wisc.edu/bearingtrees/
Stack: Carto, HTML, .css, .js (carto.js, jQuery)
Features: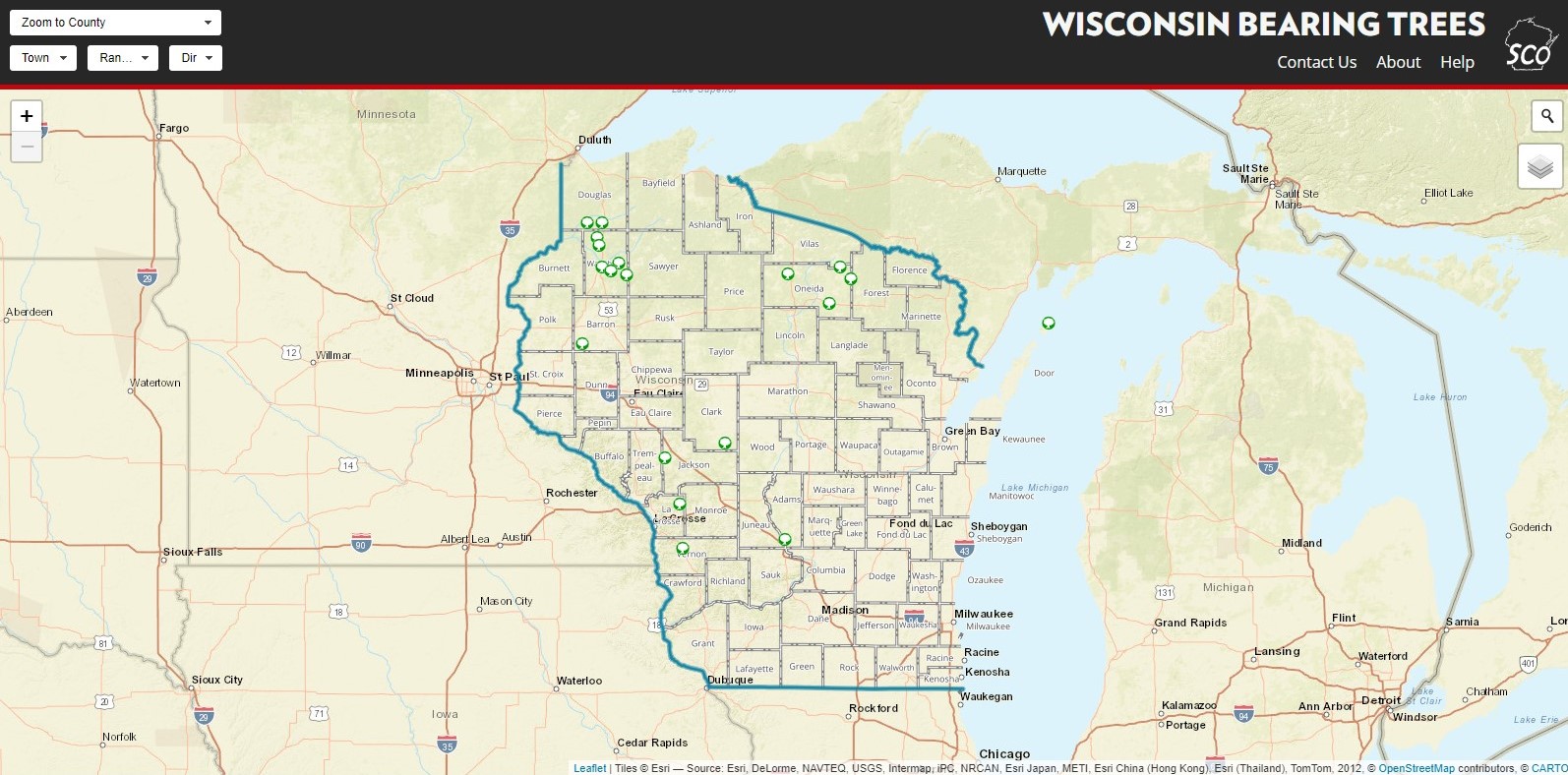 Main view – Pan and zoom to find bearing trees. Click on point features for more information.